Eat
24 Hour Dining
When your tummy starts rumbling louder than a slot machine that hit a jackpot, it's time to head for one of our restaurants.
Play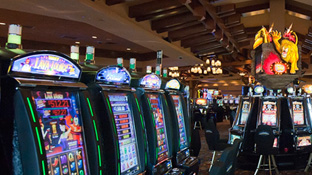 Bonus Rewards for Playing
Sometimes you just need to take a break. Try one of our slot machines, your favorite table game, or our championship golf course.
Stay
Two hotels, steps away.
Fluffy pillows await you. Wake from a good night's sleep at The Lodge or The Inn to a free breakfast at our buffet.
Rodgers Theatre

January 11, 2016

Rolling Hills Casino Foundation Pledges $100,000 for Rodgers Theater Renovation in Corning January 8, 2016 — Corning, CA — Emphasizing the important role the arts ...Read More